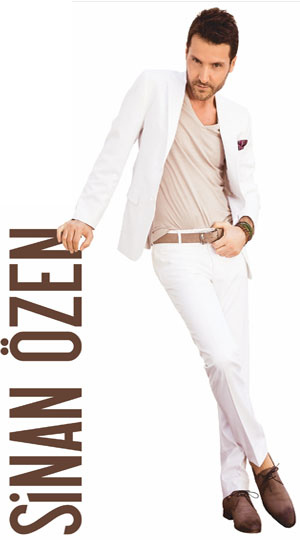 I have told everything as briefly as possible.
I was born in Çayeli, Rize. I spent some years of my childhood in İzmit due to my father's job, later we settled in İstanbul. I had my primary and secondary education in İstanbul and high school education in Rize Industrial Vocational High School at Lathe-Leveling Division.
I returned to my family in İstanbul and made some attempts related to my profession, but the love for music inside me was always ahead of my profession and this love which had started in my childhood continued increasingly in my school days. Nobody, even me, was able to cope with such a love. For me, composing and singing were so essential.
At one point I had to make a start, but I did not know where to start and there was nobody to get some help. Everything started by seeing coincidentally the announcement of a voice competition organized by a newspaper in 1981. Although I won the competition, any attempt wasn't made, so my first trial ended in disappointment. Later, I took music and solfege lessons from Süheyla Altmışdört, my conservatory teacher to whom a musician friend of mine had introduced me.
Then I took oud and music-solfege lessons from the deceased, İrfan Özbakır, the oud player and composer.
With the encouragements from my teacher, I enrolled to the İstanbul State Conservatory in 1982.
I started my professional music life in 1989 with the album, 'Rüyalarım Olmasa' (if I didn't have my dreams).
SİNAN ÖZEN